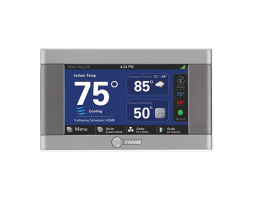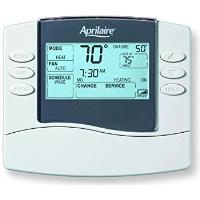 Saving energy with virtually no effort
Today's thermostats range from non-programmable basics, to programmable thermostats, to WIFI enabled "smart" controls that provide you with constant connectivity to your home wherever you are. To learn which thermostat best suits your needs, speak to one of our consultants today.
A digital setback thermostat is designed for people with fixed schedules that take them in and out of the home. With it, you can program the temperature to 'set-back' when you are not at home. This feature keeps you comfortable when you're home and saves you money when you're not by reducing the energy needs to heat and cool your home.
Digital setback thermostats are available in what are called 5+2 day configurations and 7-day configurations. The difference is flexibility. A 5+2 day configuration allows you to set Monday–Friday as a group setting with up to four different time settings. This configuration also allows you to set Saturday and Sunday as a separate group with up to four different time settings per day. The 7-day configuration thermostat allows you to program each day differently with up to four different time settings per day.