Lexington started as a farming community in 1642. It remained as part of Cambridge until it was incorporated in 1713. Though marked by a politically active citizenry, Lexington is best known for being the origin point for the Revolutionary War. To honor its involvement in this conflict, Minute Man National Historical Park was constructed. With a population of around 35,000 as of 2020, the town's biggest employers are BAE Systems and Takeda. Its school district is recognized as amongst the best in the nation. But, like most cities in Massachusetts, it's marked by bitter winters and hot summers.
Fortunately, it's also in Royal Air's service area. Our full catalog of HVAC services ensures your castle is a place of comfort. With over 43 years of experience serving the Lexington area, we have a vested interest in ensuring you remain comfortable all year long.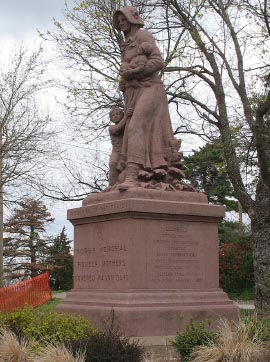 We Make Winters in Lexington Easier to Bear
As the trees shake off their leaves, Lexington's winter appears with a vengeance. Though the white snow may invoke nostalgia, the frigid weather is the exact opposite of a fairy tale. This discomfort worsens when a sudden boiler or furnace breakdown deprives your home of comfort. Fortunately, Royal Air's comfort knights are here to ward off the dragons of winter and restore warmth to your home.
Our heating services in Lexington include:
Furnace Repair: While a broken furnace invokes a sense of panic, the causes of such breakdowns aren't always major. Sometimes it's just a dirty blower or old thermostat batteries that are to blame. Pinpointing the precise cause, however, requires help from an HVAC professional. So, before you worry about mortgaging your home to pay for a new furnace, call (978) 664-5023 to schedule heating service in Lexington.
Furnace Replacement: In continuous operation since 1980, we've been serving the Lexington area for over 40 years. In that time, our technicians have seen what happens to an improperly installed furnace. The unit typically suffers from lowered efficiency and a shortened lifespan. That's why we advise calling a licensed HVAC company like us the next time you need a furnace installed or replaced. To take some of the sting out, we handle any permit or rebate paperwork.
Boiler Service: For people in Lexington who rely on boilers to stay warm, our heating experts are here for you. They understand these hydronic systems and can quickly pinpoint potential problem causes. But our services extend far from simple repairs and include boiler installation and maintenance as well. Contact us at (978) 664-5023 to get your boiler serviced in Lexington and the surrounding areas.
Heating Maintenance: A newly installed HVAC system can easily cost $10,000 or more. And, for most people, that's an investment worth protecting. One of the best ways to do that is to schedule an annual furnace tune-up with Lexington's comfort knights. To save on these maintenance visits, consider taking advantage of our Royal Maintenance Club.
Our Summer Services Keep the Sweat at Bay
June and July in Lexington are truly worth enjoying. Common activities including golfing at Pine Meadows and cycling arond the Minuteman Commuter Bikeway. But, when the day ends, you want to be able to retreat into the comfort of an air conditioned home. Unfortunately, that's not always possible. Your cooling system can break down and leave you sweltering indoors. If that happens, you can rely on us to provide prompt and professional:
AC Repair: You wake up and your thermostat is five degrees above where it should be. Your brow erupts in sweat, and not all of it is from the heat. What will this cost you? Can your air conditioner be repaired? The only way to know what's wrong is to reach out to Andover's HVAC repair professionals at Royal Air Systems, Inc.. Rest assured, whether the issue is a broken circuit or a busted compressor, we have the expertise to fix it.
AC Installation: Not all homes in Lexington were built with ductwork. That's one of the downsides of our rich and long history. Fortunately, our AC experts know how to retrofit units to existing homes. They are also equipped to tackle even the most complex cooling system replacements. With paperwork services provided, our HVAC company takes the trouble out of the installation process.
AC Maintenance: Your air conditioner works best when it receives regular service from an HVAC expert. During these yearly cooling tune-ups, our contractor will inspect your unit for signs of damage. They will also clean and replace the casing, allowing the air conditioner to operate more efficiently. If you don't want to deal with the hassle of regularly scheduling HVAC maintenance in Lexington, we invite you to join our Royal Maintenance Club.
Cleaner Air is Just Part of What We Do in Andover
We all want the air we breathe to be healthy and free of contaminants. But getting to this point means enlisting the help of a local HVAC expert. They have the equipment and know-how necessary to quickly uncover and treat your air quality issues. Below are just a few ways we can help Lexington breathe easier:
Air Quality Testing: It's hard to fix a problem if you don't know its cause. Prior to starting work, our technician will take samples of your air. They will then test it for things like volatile organic compounds (VOCs), germs, biological pollutants, and common allergens. Once results are compiled, he or she will present you with a potential plan of attack. To get air quality testing scheduled, give Royal Air Systems, Inc. a jingle at (978) 664-5023..
Humidifier Service: Is the air in your home too dry? Is it damaging your hardwoods? Then, you might want to consider adding a whole house humidifier to your existing HVAC system. By increasing the moisture in your air, these systems not only make breathing easier but help keep contagious particles and dust out of the air. For a quote on humidifier installation, we invite you to contact us by phone or form.
Air Cleaner Installation: The coronavirus highlighted the importance of clean, germ-free air. In residential settings, the easiest way to achieve this a residential air cleaner. Using UV lights, these devices kill germs before they contaminate your air and cause illness. To get a quote on air cleaner installation, give us a call at (978) 664-5023.
Why People in Andover Opt for the Royal Treatment
Your Comfort Stewards For 43 years, we've been keeping Lexington comfortable. Our full suite of HVAC services ensures you no time of year has to be dreaded. Big or small, you can trust our family-owned company to get the job done.
Worry-Free HVAC Solutions A lot of HVAC experts in Lexington finish the job and vanish from your life. We don't. From pulling permits to helping with rebate submission, we do everything we can to take the hassle out of HVAC repair and replacement.
Knighted and Applauded Our customers return to us year after year because of our commitment to getting things right. This can be seen in our reviews on both Google and the BBB. We are also the recipient of designations from major brands like Trane, Bosch, and Mitsubishi.
Scholars of Lexington We want you to receive cutting-edge advice. That's why we only hire true HVAC experts and provide ample ongoing training for them throughout the year. They are also thoroughly trained in retrofitting services.
Respectful of Your Castle Your home deserves the same respect as Buckingham Palace. And, at Royal Air, we provide it. Our technicians wear foot covers and clean up after themselves.
We've Been Keeping the People of Lexington Comfy in Their Castles for Over 43 Years
Our HVAC company is here to defend and protect your comfort in Lexington. This also means providing for your peace of mind. That's why we handle all of the paperwork—from pulling permits to filing for tax rebates. By doing so, our comfort knights help ensure a hassle-free and convenient HVAC repair and replacement process.
When you use Royal Air, you also benefit from amazing customer service and total dedication to your satisfaction. This is something you'll see reflected in our reviews. So, whether you need to fix your boiler or install a new furnace, you can count on us.
Call (978) 664-5023 today and experience the Royal Air treatment.